Reading Time:
4
minutes
Making one's personal space special oneself is a dream of many, as this promises more warmth and subtle comfort. You know you are at the right place when things around seem like your tastes. Bedrooms are fundamental to homes and this space is dedicated to your comfort, above anything else.
If you are looking for ideas to transform your bedroom into a bedazzling moment, you can certainly add a lot of features to make it look as appealing as you want. This way it will look more exotic and amped up and it will have an edge that is rarely seen. Following are some elements you would like in this direction.
Things in Your Bedroom For Exotic Touch
Carved Wooden Panel
These panels can vary in size. The magic lies in the depth it creates in the bedroom with its detailed, intricate, and sophisticated carvings and through. The color of wood also varies but prefer a darker one for a richer tone. It is invaluable and stands unbroken without a doubt. Woods are eternal. No matter what color scheme you choose, it would fit in like grace!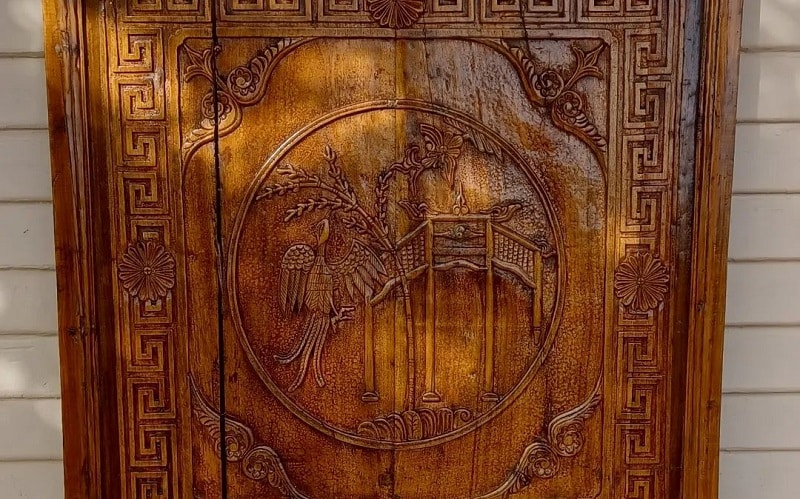 Moroccan Lanterns
These delicately build ceiling-hung lanterns are incredible additions to your bedroom. People are often to these lighting ideas because of the density and ambiance it enriches in any room. With the light source fitted inside, the lantern body is often made out of wood or special fibers that appear netted instead of a solid surface so the light beautifully peeks outside.
Arrow Bamboo
This particular variety of Bamboo and its sister varieties are labeled 'oriental' as their greenery is only possible in the tropicals. The leaves coming out of the long-standing stems of bamboo are small and sharp-edged, resembling the feet of a bird. They are often pretty tall and slender and bend a little as they grow higher. They can be put in containers or pots or first in a well-drained pot and then into a likable container in a space that has plenty of sunlight.
(They are best with wooden furnishing)
Miniature Statues
This one is a go-to option for most householders. They are manageable, unique, and diversified so much that there seems to be no end. The concept can be religious or ethnic or it can be abstract, whatever you fancy or your designer recommends. They are pretty little objects that have not yet got a match. You can buy yourself some that have an exotic element embedded like figures from a foreign land.
Very Long Curtains
Curtains, yes, are very delectably important for bedrooms. But what if they became lengthier, swapping the floor, and hung right from the ceiling? These extra-long curtains can be added around the bedding or across the pathway leading to your bedroom for it to look more filled than before. Nope, packing in with plenty of such long curtains isn't suggested here but to add a little flair with an air-sensitive element.
Baskets on the Wall
A Boho style of décor, these handmade baskets are authentic in their design and are known for making a holistic wall with subtle colors or bright ones. They are easy to be hung on the walls. You can create your own customized canvas on the plain wall using the different sizes of baskets. When you look at them, they appear as nothing but exotic paintings.
So, these were the exotic additions that are much loved by interior designers. They are intuitively added in unexpected spaces, like hotel rooms or resort spaces to make them look more welcoming. These things have to be top-quality since you are going overboard to beautify your bedroom with something of value, if it looks cheap, it'd be better if it weren't there. Shop for more diverse items and you will see your bedroom upping the ante in no time! Happy shopping!