Reading Time:
3
minutes
An aesthetic kitchen is more than just a place to prepare meals; it's the heart of the home where family and friends come together. A well-decorated kitchen can uplift the ambiance of the entire house, and crockery is an essential part of kitchen décor. It's not just about serving food; it's about adding beauty and aesthetics to your daily routine. With so many options available in the market, it can be overwhelming to choose the right crockery for your kitchen.
However, if you want to create an aesthetically pleasing and stylish kitchen, you must consider investing in some key crockery items. here we'll take a look at a few types of crockery that can instantly make your kitchen look more sophisticated and stylish. From minimalist dinnerware to patterned plates and bowls, statement serving platters, rustic stoneware, and glassware, we'll explore each item in detail and help you make an informed decision while buying crockery for your kitchen.
Crockery You Should Definitely Buy for Aesthetic Kitchen
Minimalist Dinnerware
Minimalist dinnerware, with its clean lines and understated elegance, is a must-have for any modern kitchen. Simple white or black plates and bowls, preferably made of porcelain or bone china, can be used as a blank canvas for any dish you serve. You can opt for some pieces with subtle details, such as a slight texture or a small rim, for a touch of visual interest.
Patterned Plates and Bowls
For a pop of color and pattern, consider investing in some patterned plates and bowls. These can range from delicate floral designs to bold geometric prints. Choose a set with a cohesive color scheme to create a cohesive look, or mix and match for a more eclectic vibe. This crockery can be used for special occasions or just to add some visual interest to your everyday meals.
Statement Serving Platters
Serving platters are perfect for entertaining, but they can also be used as a statement piece in your everyday kitchen. Look for platters with unique shapes, textures, or patterns that can be displayed on open shelves or hung on the wall. Some options can include wooden boards, marble trays, or porcelain trays with unique designs or detail.
Rustic Stoneware
Rustic stoneware adds warmth and texture to your kitchen. The organic shapes and muted colors of stoneware pieces are perfect for creating a cozy and inviting atmosphere. Mix and match different stoneware pieces, like mugs and bowls, to create a relaxed and effortless look. Consider selecting stoneware pieces in neutral colors like tan, cream, and gray, which pair well with any décor.
Glassware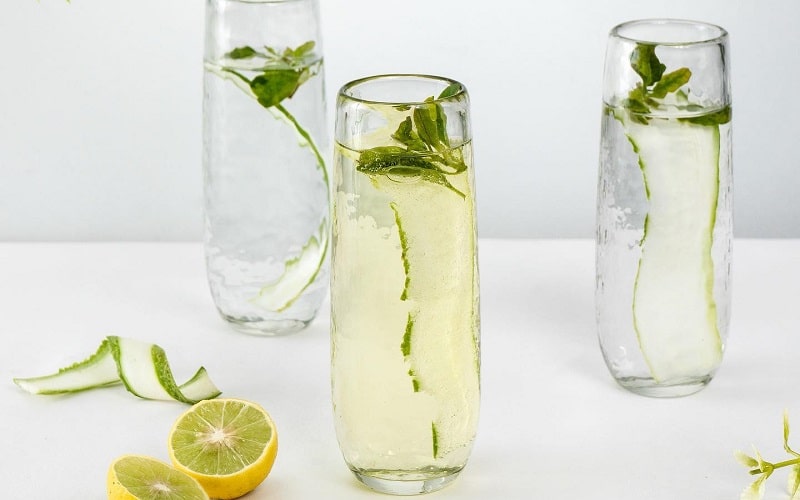 Glassware is an essential element of any stylish kitchen. Choose glasses with interesting shapes, textures, and colors to create a visual impact. Consider investing in a set of matching glasses or mixing and matching different styles for a unique and eclectic look. You can also use glassware to create a unique and eye-catching display by arranging different glasses on a tray or shelf.
Bottomline
adding the right crockery to your kitchen can transform it into a space that's not only functional but also aesthetically pleasing. By investing in minimalist dinnerware, patterned plates, and bowls, statement serving platters, rustic stoneware, and glassware, you can create a cohesive and visually stunning kitchen. Each of these crockery items has its unique style and adds a different dimension to your kitchen décor.
With careful selection, you can create a space that reflects your personal taste and enhances the ambiance of your home. Remember to choose high-quality crockery that is both durable and functional, and don't be afraid to mix and match different styles to create a unique and eclectic look. With these tips in mind, you'll be well on your way to creating a kitchen that's not only beautiful but also a joy to use.