Reading Time:
4
minutes
We don't need to tell you what you need to serve your guests on a Thanksgiving dinner. You better know about it. It always has to include the seasonal staples like the rustic stuffing, roasted turkey, buttery mashed potatoes and of course the obligatory pumpkin pie. Yeah, it is quite simple to decide the menu but decorating the table is not that simple at all. So to get some inspirational ideas, you need to explore the internet that gives you access to entertaining experts, florists and lifestyle bloggers. And in case you do not have time for all of these things, then do check our space. We have compiled our best ideas for you.
Crush-worthy Centerpieces for a Thanksgiving Party
Incorporate candles
It is an enlightening idea that helps you create a warm ambiance along with a plethora of candles. You can't even imagine what a visual impact it will give to your space. Just mix and match all the tall taper candles with pillar candles. It will enhance the beauty of your table like never before. Some designers also suggest going for neutral pillar candles in a combination with autumnal-hued taper candles. Display them in tall candlesticks for an outstanding look.
Go for bud vases or a garland
Here we are talking about flowers. Opt for a single centerpiece that comprises of large floral arrangement. You can do this by having small bud vases with an array of seasonal flowers in them. And do not forget to add the wine bucket to it for a classy look. Another great option can be to set your table with a garland of grasses and dried florals in it. Intersperse some varieties of gourds or pumpkins to embrace the bounty of the current season.
Set the Table With an Asymmetrical Arrangement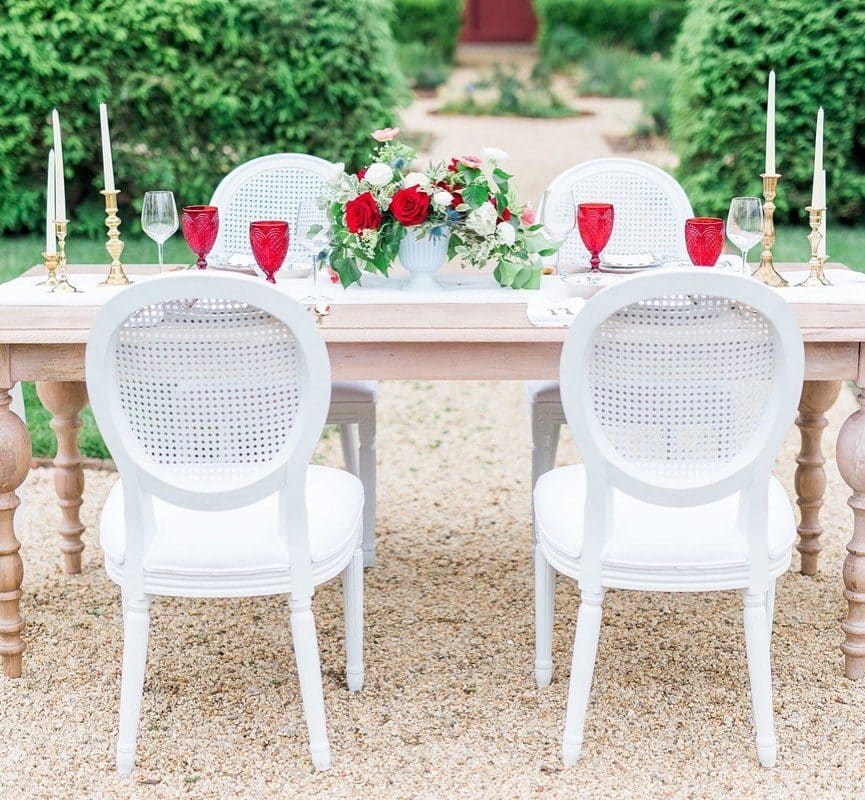 We know you are hosting a Thanksgiving dinner party. But there is definitely no hard and fast rule that you have to do everything in a formal setting. Shun the chains of sophistication by having an unsymmetrical arrangement on your table. Make a striking statement by combining fresh flowers like anemones and roses along with grasses for a low/high mix. Give it a more casual appearance by scattering small pomegranates.
Make the food shine with a neutral centerpiece
If you are looking out for something simple yet elegant we have something in store for you. Just keep a neutral centerpiece along with all other things aligned in a manner you need to. If you are confused about what to keep as a centerpiece then you can either go for white anemones or dried eucalyptus branches. Even orange dahlias can also create an excellent impact. Don't worry the centerpiece won't grab the attention of the pièce de résistance (the turkey, that is).
Read More: Wooden Décor Ideas For Thanksgiving
Create a mess of autumnal branches
Another simple yet impactful idea to make a unique style statement. Just collect a wild set of autumnal branches and put them at the center of your table. It will help you decorate your place in the most effortless way possible. Make a striking contrast with traditional taper candles. The look you get would be super classy and chic. This far-from-fussy arrangement will look more spectacular with a bowlful seasonal fruit kept at the rustic tablespace.
Add a Simple Pop of Green With Gourds
Colors can make any place shine and add freshness to it. No other color can be more soothing than green. So if you are looking out for something serene and peaceful, combine an ingeniously simple green centerpiece with the delicious beige foods a thanksgiving table always has. Top up your table with green gourds and branches for adding a pop of green color to it. And you are done with your arrangement.