Reading Time:
3
minutes
Admit it or not but the bedroom is almost every person's favorite room in the whole house. It is a place that allows you to relax and rejuvenate yourself after a hard day at work. Hitting the soft sheets and the pillowcase is the perfect way to end an exhausting day and get some good night's sleep. But for one to feel like they are truly being able to enjoy their sleep time in the bedroom, it's important to create the right setting or we should say the ambiance in the bedroom. For bedroom to feel like one, it's important to have an oasis that helps to create a sense of calm in the room. Whether you are trying to give your bedroom a mini makeover by investing in a few key pieces or decorating it from the scratch, there are some of the most refreshing ways to achieve the bedroom of your dreams.
Make a statement with bold wallpaper
If there's any spot in your house that can make the best use of bold wallpaper then it's hand down the bedroom that can rock this element. You can easily incorporate this statement-making wallpaper in your bedroom for a bold, moody appearance. It's a great way to add a pop of color and some definition to your bedroom. Look for wallpapers that will help you to create a perfect ambiance in the bedroom like floral wallpaper that looks moody enough for that needed vibe in the room. Adding this wallpaper to your bedroom will make the rest of the decoration part a breeze.
Add a variety of textures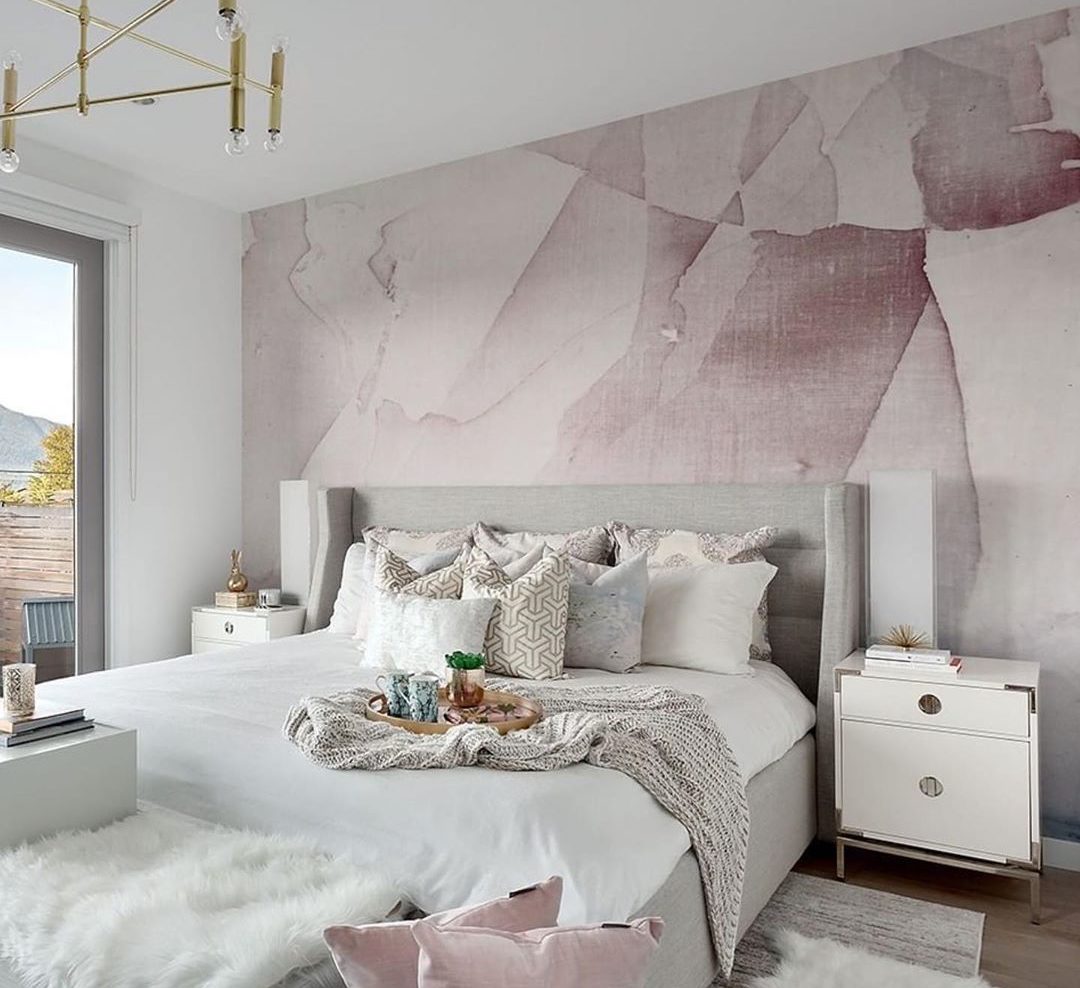 Adding textures to your bedroom should not only be limited to your bed, you can also go beyond that. Playing with textures is one of the easiest ways to create a bedroom you will feel like coming back to again and again. Adding textures to the room is a perfect way of mimicking Scandinavian design. Adding textures on and off the bed helps in creating a comfortable and cozy vibe. From curtains and linens to throws and pillows, there are so many amazing ways to add texture to the bedroom and give it a welcoming feel.
Boost your mood with green plants
Adding green plants to the bedroom is always one of the easiest ways to boost your mood and also to elevate the overall appearance of the bedroom. They instantly add life to bedroom space and make it appear more refreshing and spirited. Plants are also known to purify the air in the room and make it feel more breathable and rejuvenated. You can add a variety of plants in the room to add a touch of greenery. Invest in faux plants if your bedroom doesn't get enough light.
A pop of color on the wall
If statement-making wallpaper or muted color tones aren't really your thing, then there can be no better option for you than color painting the accent wall of your bedroom in a bold color. It will instantly up the decor game of your bedroom and will make your bedroom stand out. You can also add a dash of color to your bedding to create a contrasting effect in the room that will really help to draw the eye in.
Ditch the headboard
A bed without headboard will look as amazing as it would look with one. For a modern and refreshing take on your bedroom, you can consider ditching the headboard and instead opt for some wall hanging to fill in the wall space. Whether you are choosing to add a shelf, wallpaper, or even a window, everything will work equally well and will make your bedroom look its stylish best from every aspect.