Reading Time:
4
minutes
When it comes to sprucing up your bedroom, the space is usually brimming with endless possibilities. From decor and furnishing to painting and flooring, you have so many different options to work upon that can completely transform the way your bedroom appears. While every other thing holds the ability to make a world of difference in the way any space appears but changing the flooring can create the maximum impact and make the bedroom appear more stylish and well put together. And luckily, today we have so many options to consider that can boost the aesthetic appeal of your bedroom. While comfort and durability are the two most important things to consider but you should also check the flooring for its appearance and should look equally attractive and complementary with the room's decor style.
Updating your bedroom flooring is possibly one of the best ways to transform the way your room appears and if you have been planning to give your bedroom a makeover then make sure to go through the article and discover the best flooring options for your home.
Carpeting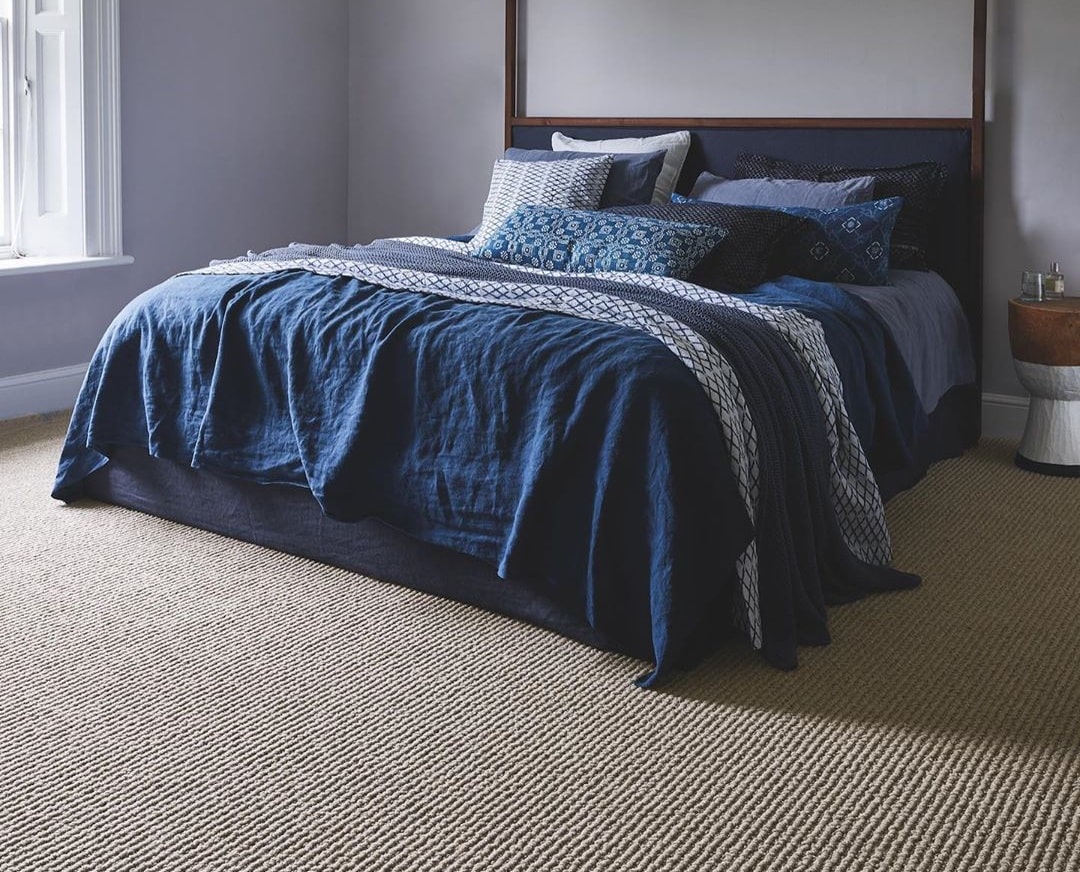 Covering the floors of your bedroom with a soft, cushiony carpet that feels soft and warm to the feet is possibly one of the comfiest and stylish options you can add to your bedroom. And the best part is you can find it in a wide range of colors and patterns which is a great way to incorporate a dash of color and pattern into the room. Carpeting is categorized into two different types, namely- cut pile and loop pile. Carpet flooring is considered to be far more durable and soundproof than other flooring options. It also helps to add a sense of style, comfort, and warmth to the bedroom.
Area rugs
If floor carpeting isn't really your style then area rugs are your second best option to add a pop of color and pattern to the bedroom. While area rugs can also be layered over the carpet but they are usually added on the top of hard flooring to soften the floor and make walking barefoot a lot more comfortable and easy. You can find these area rugs in so many different materials, patterns, colors, weaves, sizes, and materials. Pick the one that feels soft and cozy to your feet as well as adds a sense of style and complements the decor style of your bedroom.
Wood flooring
There is no other flooring that can work this charmingly and appealing than real wood flooring. It helps to add so much character and warmth to the bedroom which further enhances the aesthetic appeal of the room. And when it comes to choosing the hardwood, there are a bunch of options you can consider using but ash, oak, maple, walnut are some of the most popular options for bedroom flooring. You can also find these wood flooring in different styles including strip, plank, and parquet, out of which strip and plank are the most preferred and popular choice due to their traditional appearance.
Laminate flooring
Mimicking the appearance of real wood, laminate flooring is another popular option among the users. It is a multi-layer synthetic wood with a photogenic applique layer applied to the top. It is then covered with a protective transparent wear layer to make it look more natural and polished. Of course, it is much lesser expensive than wooden flooring and also comes in various wood-tone colors and styles which you can choose depending on the decor theme of your bedroom.
Bamboo flooring
If you are looking for a more durable, stronger and harder flooring option then bamboo flooring is possibly the safest option you can go with even though it is made using grass. In case, you didn't know bamboo is a type of grass that is recognized for being very resilient. Also, bamboo flooring is a more eco-friendly choice as bamboos have a very swift regeneration process and harvesting time. You can find this flooring in various colors and grain options.