Reading Time:
4
minutes
There is no greater challenge than replacing an entire floor in your home. It is one of the most difficult tasks available. There are many flooring ideas that we can use in our home, but we must overcome many obstacles, such as making an informed decision when selecting the flooring. We are all aware that replacing an entire floor is a much larger undertaking and one of the expensive options available out there.
But nowadays, there are a plethora of different ideas and methods for changing the flooring that is also reasonably priced. When it comes to changing the flooring, there are many options available, there are expensive and cheap flooring available, and that doesn't mean you should always go for the cheapest option and expect it to work well. Each type of flooring has advantages and disadvantages, which means that flooring that works well in one room may not work well in another. As a result, it is always critical to make decisions after thoroughly reviewing all available information. So, here are some of the most important and best flooring ideas for your home.
Flooring Ideas
Hardwood
One of the most popular types of flooring has always been solid wood. This is one of the flooring ideas that has been popular for many years. Solid wood flooring complements any style of home and any décor. It is one of the best available, and it is long-lasting due to the fact that it can be refinished up to five times to remove surface scratches. Experts say that if you have wood flooring and want to sell your home, hardwood floors can help you increase the resale value of your home. One of the best options is to have wood floors because they are easy to clean. As a result, when it comes to flooring ideas, hardwood is one of the best.
Tile Flooring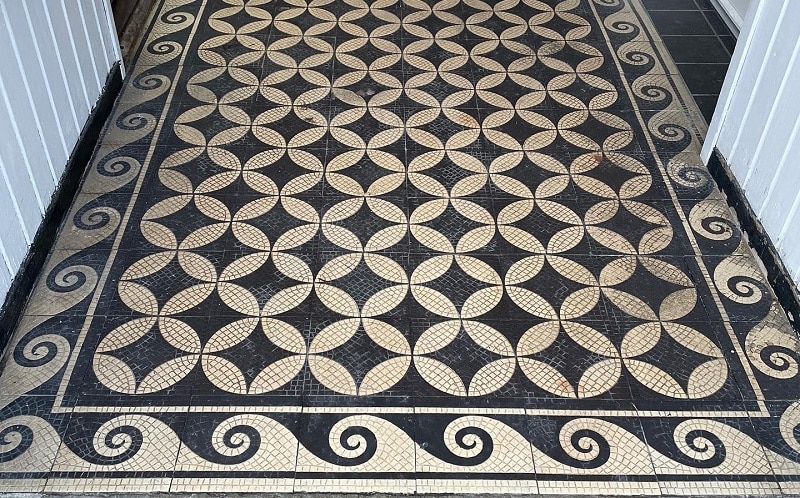 Tile flooring is one of the most well-known flooring options. Many people like this flooring idea because of its classic appearance and versatility. This tile flooring idea is one of the best options because glazed tiles are naturally waterproof and can be used anywhere. These tiles can be used in a variety of settings, including bathrooms, kitchens, and mudrooms. And this is one of the reasons why people adore these tile floors. This flooring contributes to the overall beauty and appeal of your home. Marble-look tile, encaustic-look tile, and designer tile shapes are all options. These are some of the most popular options available.
Laminate
Laminate flooring is one of the best choices for your home. Laminate flooring is made in the same way as engineered wood is. This means that it can be made to look like wood, stone, tile, or almost any other material on the market. Laminate flooring is one of the easiest to clean and requires little maintenance. Laminate flooring is a hard material that is also resistant to scratches, dents, and stains.
Additional read: Laminate flooring- The Pros and Cons
Vinyl
Polyvinyl chloride is the main component of vinyl. It is one of the more appealing flooring options available. Vinyl flooring is available in a variety of styles. Sheet vinyl, which is a large sheet of flooring that you unroll, cut to size, and glue to your subfloor, is another option. Some vinyl tiles have a peel-and-stick backing, which means you don't need to apply any adhesive before laying them down.
Linoleum
Another type of resilient flooring that has been around since the 1880s, that came in light and became widely available in the 1940s, is Linoleum flooring. Linoleum is composed of natural, renewable materials such as cork powder and linseed oil. This is one of the best and most beautiful options available for us to consider. Linoleum, like vinyl flooring, is available in sheets, tiles, or laminated planks that can be installed as a floating floor. As a result, when thinking about renovating your home's floor, this is one of the best ideas.
Conclusion
So, those were some of the best flooring options and ideas. These are some of the most popular flooring options, and many people adore them. However, before making any decision, consider everything, including your budget, and then choose the option that best suits you and your needs.