Reading Time:
4
minutes
Many of us dislike galley kitchens because of their sometimes-unappealing theme. It feels cold and dark, which is one of the reasons why many of us dislike buying a house with a galley kitchen. When you don't have a lot of space in the kitchen, it feels closed-off. In an era when everyone wants an open concept kitchen, there are still fewer of us who have galley kitchens and are happy with them. However, there are many issues that must be addressed, such as having a lot of space and making it feel large. Many times, when we redecorate our kitchens or rooms, one of the main reasons is to create more space or make it feel larger so that it does not feel unwelcoming or dark.
There are still many things we need to change if we want our galley kitchen to have more room and not feel unwelcoming. And when we're in the kitchen, we don't want it to be dark. It's also vital to renovate or redecorate your kitchen to make additional space. It is one of the best methods to make it feel spacious and inviting. So, here are some ideas for making your tiny kitchen feel larger and more pleasant.
How To Make Galley Kitchen Feel Huge And Welcoming
Utilize Light
When thinking about remodeling your kitchen, one of the most crucial things to consider is how to use light. Allow as much natural light as possible into your kitchen. It will assist you in avoiding the dark. It is one of the best things to do if you want your kitchen to look bright and pleasant. When it comes to this, the first step should always be to allow natural light into your galley kitchen. It makes a lot of difference. Those who already have windows try not to use blinds during the day to allow for natural light. And for those who don't have a window in their galley kitchen, they should renovate it so that natural light may enter and make the space feel less dark.
Cabinets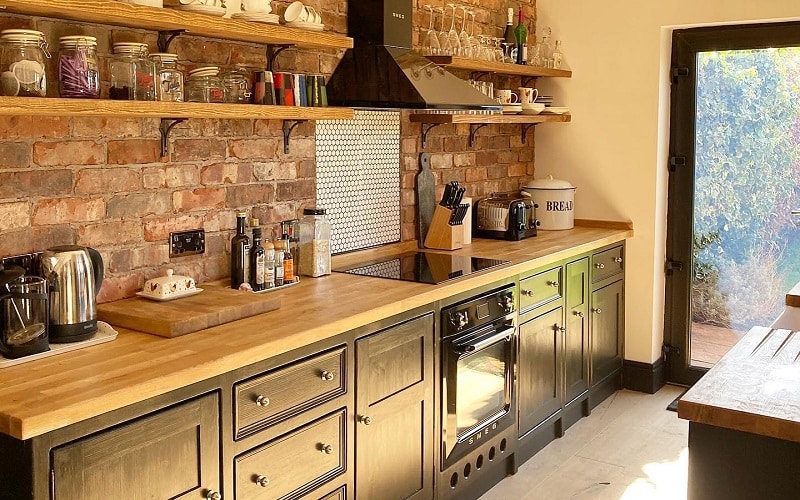 Try not to paint your cabinets black or any other dark color. When it comes to making more room in your galley kitchen, this is one of the most crucial things to consider. Consider this: if you paint the cabinets in the galley kitchen black, won't they feel more enclosed? As a result, choose cabinets with light colors and front glass. They appear to give your kitchen a lift and make it feel more pleasant. It is one of the most significant aspects of how to decorate and organize your kitchen cabinets so that you do not make a mistake.
Regain Space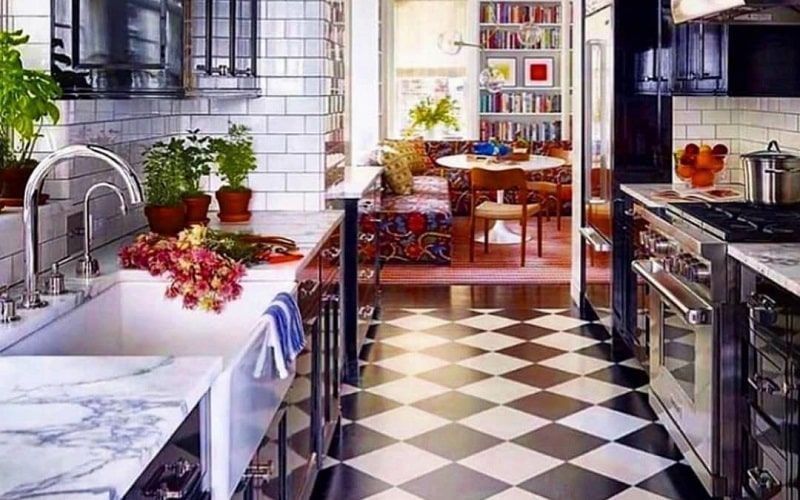 Try to regain as much space as possible. If you have anything beyond your groceries or appliances that you don't need, try to store it in your cabinets and shelves. So that the area they're occupying can be freed up. And this will give you extra space, and your galley kitchen will feel much nicer than it did before. It is one of the best methods to make the kitchen feel more welcoming while also freeing up space. This is especially vital if your kitchen is cluttered and you want it to feel more welcome.
Appearance Of The Kitchen
Make it more enticing so you don't feel awful about purchasing a home with a galley kitchen. Everything can be good as long as you know how to get it back to normal. As a result, attempt to make it more appealing while also freeing up a lot of space. Try to include geometric patterns or unusual colors into your galley kitchen to give it a unique dimension and appealing personality.
Conclusion
So, these are some of the most crucial actions to do in order to make your galley kitchen feel larger and more welcoming. When your kitchen is unwelcoming and dark, it is critical to renovate it because how your kitchen seems and looks is very important. When your kitchen is not cluttered and dark, it exudes a lot of positive energy, which is one of the most crucial things to have in your kitchen. So, try not to make your kitchen unwelcoming and dark, even if it is a galley kitchen; with a few tricks, you can make a big difference.