Reading Time:
3
minutes
If you are the one whose day can never be completed without having a cup of coffee, then a coffee bar in your kitchen would definitely be a must-have essential. But with a coffee-bar comes the problem to organize it crisply. Although it is moderately easy to make a good coffee, to set up a coffee bar is not that an easy task. It is a struggle to figure out how to efficiently store all the supplies required to make coffee. The minimal things you would need include a coffeemaker, coffee bar, and a mug to hold it. But many designer coffee bars have much more than that, so you need to have a good chunk of space to organize in a way that it acts as a main focal point of the space. If coffee is your lifestyle, you need to have a coffee bar that is effectively crafted and organized in a de-cluttered way. Have a well-curated look by using some of the tips mentioned below-
Add a simple sideboard.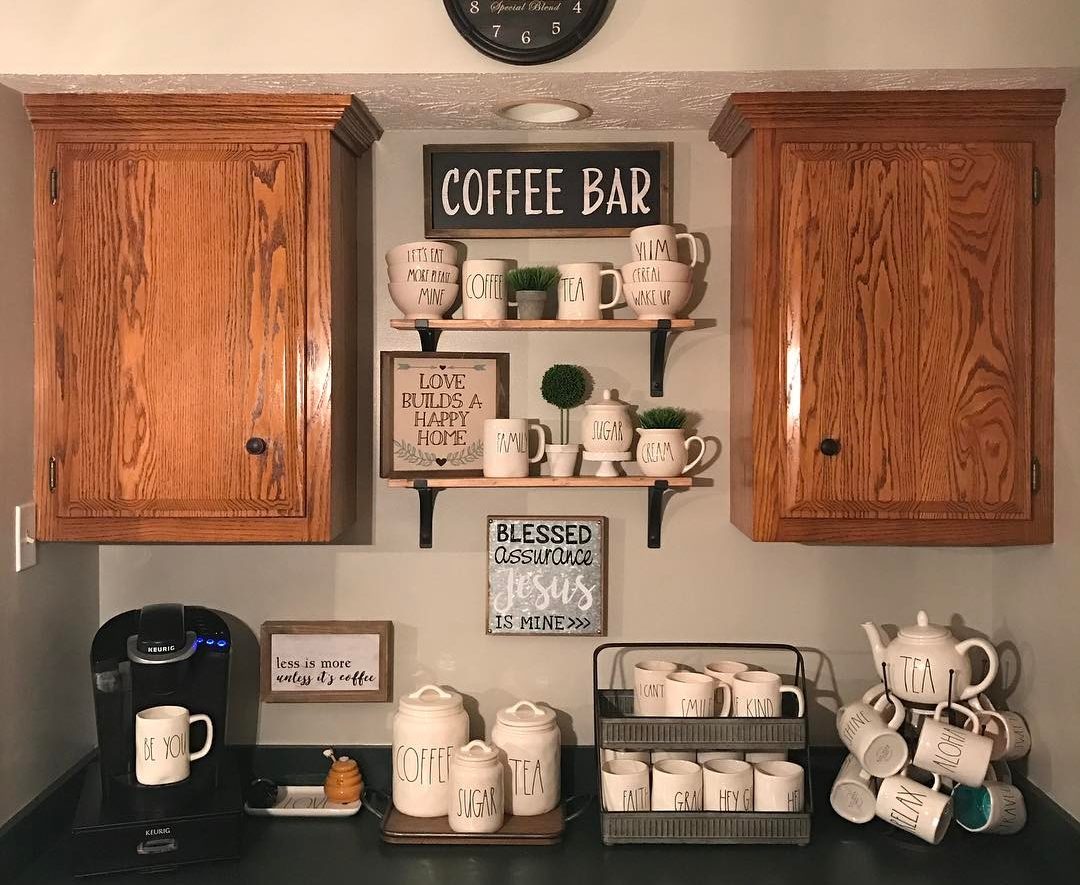 It is one of those brilliant ideas you would like to have if you want a space that remains open to everyone at all the time. Simply add an antique, vintage, or brand-new sideboard to set up a nice coffee bar in entryway or your living room area. This can be a great way not to abandon your guests while you make coffee for them. You can put up the extra mugs and stirrers on the drawers or cabinets. Put up your designer pretty mugs on display that would give an aesthetic look. A distinctive sideboard serves as a complementary to your already sleek and stylish coffee maker by making the whole appearance a bit more sophisticated. Try to pair it up with decorative trinkets.
Tuck it in a hidden nook
A functional idea that would require a bit of planning. Set up your coffee bar in one of those hidden nooks of your kitchen that remains easily away from the eyes and is accessible too at the same time. You can store almost everything that would be required to make that perfect cup of coffee. And in case, you would require it out of your sight; you would just need to close the door to make the look de-cluttered.
Set up on the floating shelves
If you don't have much counter space, just organize your coffee bar on the floating shelves. A tricky way to organize all the coffee canisters, mugs, and more in a lovely manner. We are sure it will add to the elegance and beauty of the place. And the best part is that the storage tools you have added would themselves feel like that they are part of the decor.
Have a pretty shelving unit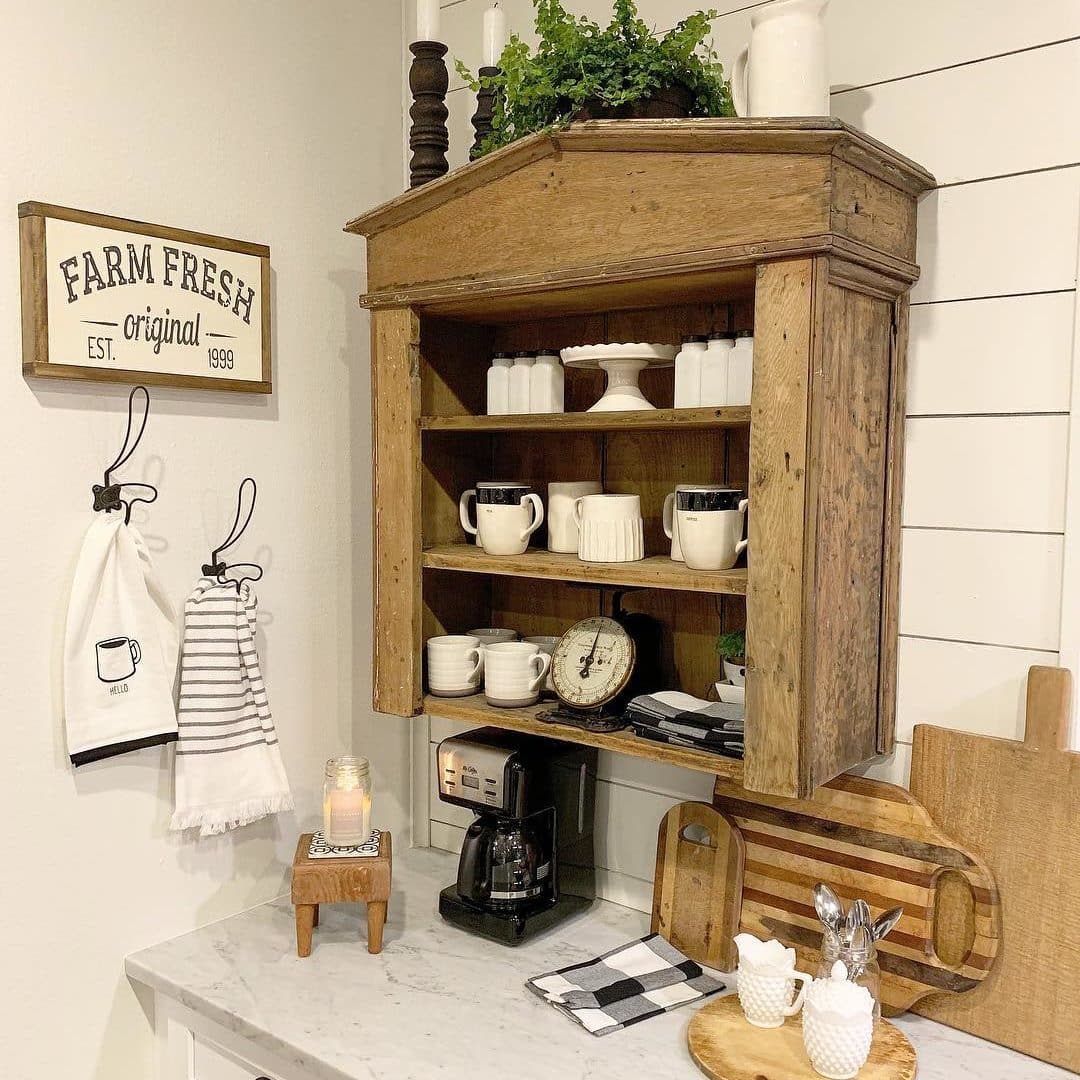 This idea will make your coffee bar look high-class and elegant at the same time. Just incorporate all the elements you would require for a coffee bar in a designer shelving unit. It will add to the visual interest of the place and would act as a nice and efficient storage space. Have a taller or a wider unit, if the equipment you want it to hold is more than the capacity of a usual one.
Do it on a colorful mat.
If you are unable to find a dedicated space on your countertop for a coffee bar that looks distinct from the rest, just put up a nice colorful mat, and you are ready to go. Keep all your coffee making supplies on it. Just make sure it is water-resistant for obvious reasons. It will serve as a marker for a separate coffee area of your kitchen.