Reading Time:
3
minutes
Office space has to be legit; you cannot just throw some colors or a nonvalid decor item and think of it to work out for everyone. The office has to be, somewhat fun yet serious working place. However, some of us do have various professions and not all of them require a more serious environment. We need this space to be partially motivational and comfortable as we are going to spend some serious amount to time in here. So what do you need to make your office look fabulous and amazing? Here are few tips on our ends; incorporating them you will be able to see some major difference.
If you are a business owner then you will have the inspirational ideas you need to work on.
How to make your office space at home
Inspirational wall art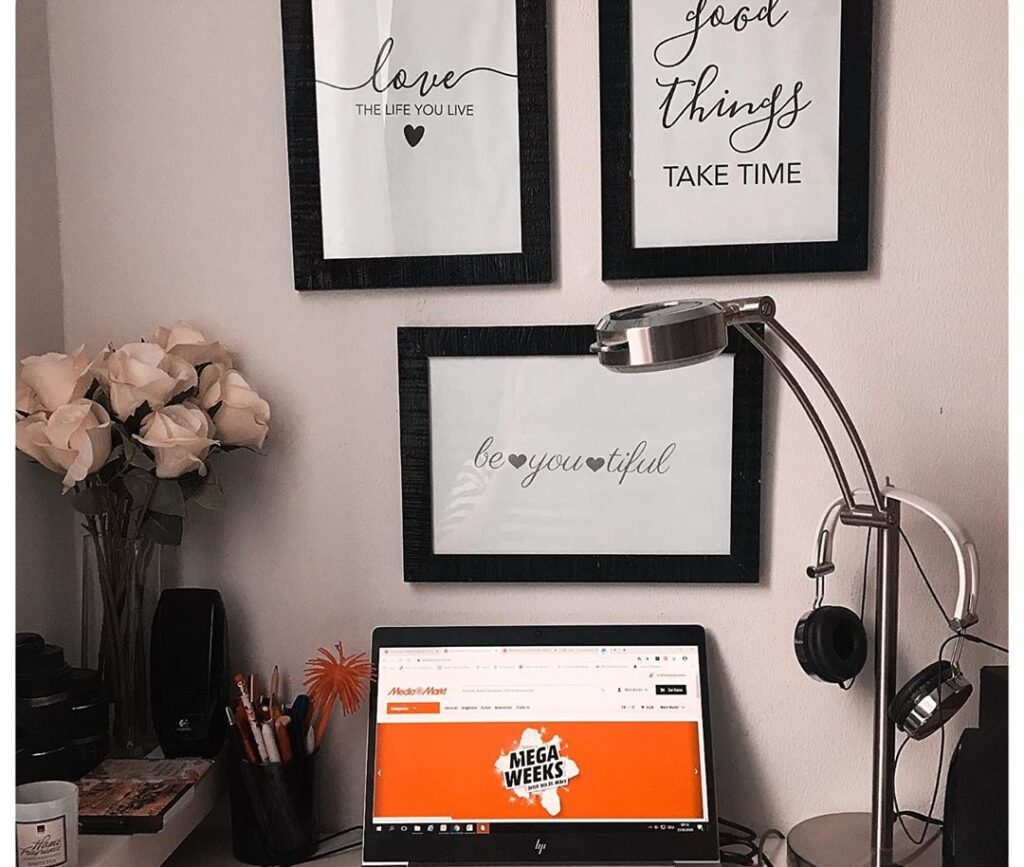 Having a gallery wall is something we do majorly for home decor but if we talk about office one must get themselves an inspirational wall decor. Such as some work-related art pieces. If you are an interior designer then that personality should reflect in your office. You need to all decorative and over the board with some things. Otherwise, a corporate office person could get some motivational quotes or some of your achievements framed and hung on the wall. These always inspire you in a way to do better than before. This is what everyone wants right more success in life.
Sign Board
If you are an entrepreneur you must have a title to your business. Getting a title of signboard just outside the office isn't what you need. You need to have some neon light sign inside as well. We have a reminder of how much work you have put in to build this company. In case you are working for an enterprise then, you must get your initials or your name in a signboard in various fonts. This will make you realize how much work you have put in to reach such a designation in your life. It's very important to be motivated all the time.
Furniture
It's the most basic part of the office. One must have storage objects that could not only hold all the files and documents. Build some wooden storage similar to the size of your file. So it doesn't slide in every time you put a new file. The desk and a comfy chair both for the boss and the employees is a must. Thus, one must get themselves a comfortable chair on which they can just slide on easily. Besides, you can get the desks with some pull-in drawers so that you can keep small objects nearby.
Wall color
One must put a great deal of focus on the color of walls as these will be the surrounding you while you will be working. Thus, you need to paint the walls in basic colors. In case your office space lacks windows then, you paint the wall in plain white color. This will give more brightness to the room. Giving some natural texture such as a stained wood will probably the best thing you can do for the accent wall. Creating an accent wall with wallpapers and textures in the workspace doesn't work. So keeping them in one plain color will be the righteous decision. The neutral color works best however, you can play with the decor placing a painting or as we had discussed before something encouraging you.
Desk Decor
One lamp with a small plant is a must for all. Some people do keep their family pictures on the desk to have the thought of family crossing by now and then. Some of us leave some files on the desk. Believe me, this is just not right, keeping your desk light and space for your laptop or desktop will be fine. You must keep a metal or glass water bottle on the desk and a clock. These all make your desk look neat and tidy. Placing a paperweight in place of a plant can be done as well.
Read More: Ideas to Add Creativity to Your Work Space