Reading Time:
4
minutes
It's not uncommon now to have a small space to live in. In fact, people like to prefer having a space that takes less effort to create which further helps in reducing stress and gives you a sense of mental peace. While many people like to give their rooms a very cozy and cute feel, but being minimal is the new way to come. Whether it's the finances or any other reason that's stalling you from creating a space of your dreams, there are still some ways that can help you to give an illusion of extra space in your house. No matter where you live or how small your abode is, you can do a few easy things to create a more visual space in your house and make it look larger than it is in no time. We have listed a few easy tricks for you that will make a big difference in the way your house looks from its size.
Effective Ways to Create More Visual Space in your House
Use Lucite material

Using furniture pieces in Lucite material will probably be your safest bet. It's not only one of the most trending materials this season but is also a great way to add a visual space in your small house. You can safely rely on this piece to give your space a sense of openness while also enhancing the aesthetic appeal of your house at the same time. You can look for chairs and a coffee table in Lucite material, which will prevent your view from getting obstructed. These pieces will ensure an easy flow of things in the room and make it look more airy and spacious.
Low lying furniture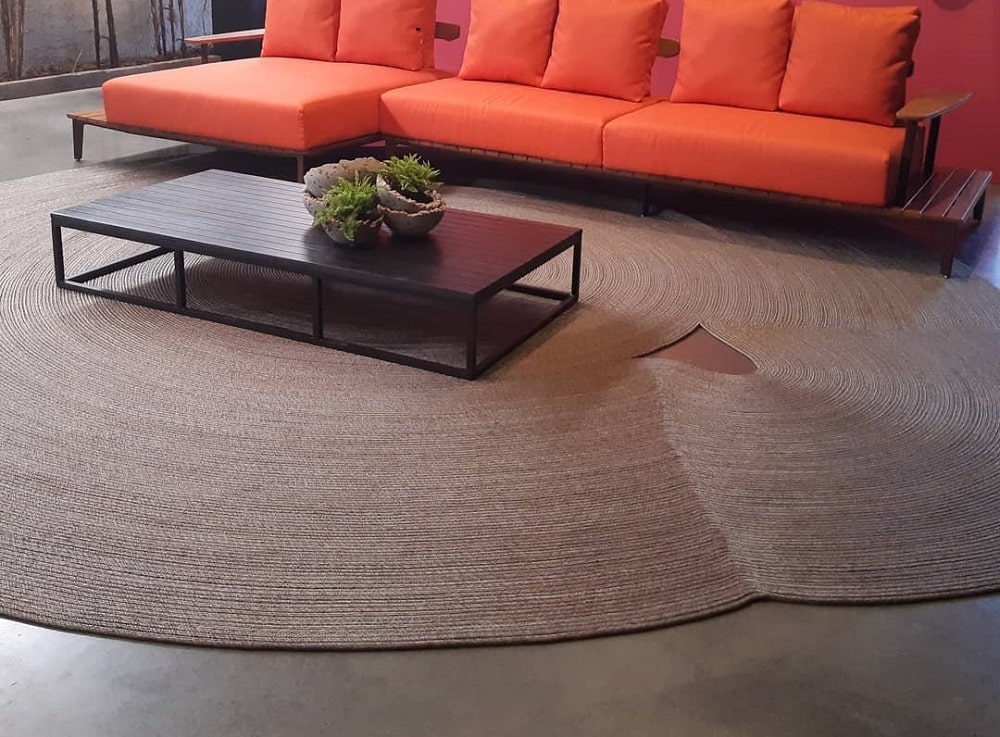 Adding big, chunky furniture pieces in your home will be doing more harm to your rooms than doing any good. They can easily make your room feel cramped which is already too small. You should avoid using such furniture pieces, and instead, look for one that lies low to the ground. They will help largely in influencing the appearance of your room and make it look bigger and larger. Low lying sofa, couch, a table will make for a great furnishing as well as keep your view clear, which otherwise might have got obstructed by tall furniture pieces. Using low furniture will also make your ceiling look taller.
Mid-century furniture FTW
When it comes to maximizing your space, your furniture can just be the right key to make things work for you. Pieces that hold the ability to create a visual space in the room can be your biggest backup as they can resolve your spacing problem in just a few seconds. Look for mid-century furniture pieces to do the job for you, especially the ones that come with tall legs as they will help to maximize the space and open up the look of the room even more. This will also allow an easy flow within the room. In addition to that, using mid-century furniture looks incredibly cute and trendy.
High curtain rods
Anything that can work in favor of maximizing your space should always be welcome in your house. Installing high curtains rods in your room will also go a long way. While this trick may not be easy to execute but it can work wonders for your space if done correctly. For this trick to work effectively, hang the curtain rods high from the windows, close to the ceiling than adjusting them just above the windows. Not only it will make your space look larger but will also give it a very grand appearance. Opt for the flowy and light fabric to hang on the curtain rods. 
Embrace lighting
Whether it's artificial or natural, adding lots of light to your room will help in creating an illusion of maximum and bigger space. The more the lighting, the better it will work for your space. If your rooms come with windows, then make sure to utilize them correctly by letting the natural light pass into the room. And if you are not fortunate enough to have plenty of sunshine in your room, then you can take the help of artificial lighting which won't only illuminate your space but will also add a touch of drama and fanciness to your room.