Reading Time:
4
minutes
Decorating your home is a very tedious and thoughtful task that needs you to cover every detail. It takes special efforts to decorate arched gateways. We can not afford to lay anything bare because we have to extract beauty and totality out of everything. If you too have arched gateways in your home too and you are looking to entertain these entrances further on, you will need ideas that fit right into your vision. Though we are going a mile extra for this, you know well that not all things need specific decoration.
Here is How You Can Decorate Arched Gateways of Your Home
The Structure
Deciding a structure for the arching is the first step in beautifying it from within while creating more scope for decorating it further on with additional embellishments. Deciding on a specific structure for arching will give a perspective, on if it needs paneling, rims, or if the use of metal frames is necessary or can add to its beauty. Hence, you have to work on finalizing the shape of the arch first, it can be barrel, conical, half-hexagon, etc. This give you the static perspective to decorate the arched gateways.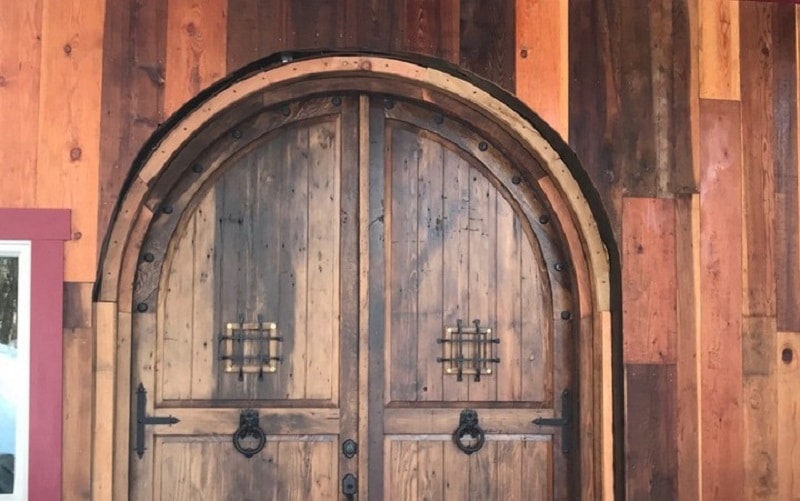 Using Grills
Another way to decorate arched gateways is to use grills to make it more intricate and detailed. It creates further scope for beautification like using flowering vines or tiny lights around the grill stems. The use of grills to make a gate right there can be done for utility purposes. Essentially the grills give support to the arch very well. Many times, arched gates are put on outside homes when the gate leads directly to an open lawn or lush garden. It seems more inviting.
Beautiful Gates
Adding fancy gates to your arched gateways will make them look more solidified and add a whole another aspect of utility. If you have this design for gating purposes, you will not regret it. Using glass, wood, or metal-bodied gates in this prospect makes for an alternative design that is robust and regal at the same time. While glass would look very neat on its own, adding some curtains too would give an impression good enough for a seemingly soft partition.
This is so far the most hyped tip to give a new angle to decorate arched gateways.
Hangings
Cute and artful hangings never fail to impress! Creatively made custom hangings can add glitter to any room let alone your arched structure. It is variously used on doors and ceilings like chandeliers. Making a lengthier hanging will add a creative tint to your room while decorating the arched gateway. It looks more welcoming. Hangings can be an eternal factor if the use of glass beads or crystals has been done religiously. Furthermore, you can use flowers for the purpose too!
Plants and Glasswork
Putting out long stem plants outside when your arched way is done in glass refreshes up the look in no time. If you are not a plant person yet, then the glasses can be more creative. For example, many people like to use stained glasses to assist colorful coming in through them. Plants with glass will make sure that you see life in your space more frequently. Your room will become more radiant with sunlight and greens showing up together and the place will become more livable!
So these were some ideas to consider when you are wishing to decorate your arched entrances and gateways. These ideas are classic and easy to go on with and hence, you will find the right people to do the work for you easily. You are well versed with these ideas, you just have to take help from a color palette that is the most suitable to decorate arched gateways of your home. The concept of arching is quite an old one and is very frequently in old townships and urbanity as well. If you like more grandiosity here, you will appreciate some soothe through glasswork and flowy curtains.