Reading Time:
3
minutes
A bedroom is truly that space of your house that represents you. It reflects who you are as a person. It is a place that is an escape from all the hustle and bustle of your daily life. You do anything and everything to relax and soothe your mind when you come to your bedroom at the end of a tiresome day. It acts as a safe haven for your personal thoughts to flow. So it is that important you can put up all those imaginative things on the walls of your room through some interesting artistic features. There are an uncountable number of ways to decorate your bedroom walls. Some factors such as aesthetics, functionality, and budget also play a great role and act as influencers in the project. So, transform your space into something that looks creatively adorable using these innovative ideas.
Vanity Lovers
If you are the one who likes to be surrounded by mirrors to check yourself out whenever you move out of the house, then vanity can be your go-to option. Nothing can be a better decor option than a mirror. They are great portals to make your space look enlarged and give it a clean, airy vibe. And the best part is they come in various shapes and sizes. You can pick any design in any size that suits your space. Choose anything from a thinly framed mirror to something that looks delicate with intricate carvings and embellishments. Even round mirrors can prove to be a great choice for your bedroom.
The Chic & Sophisticated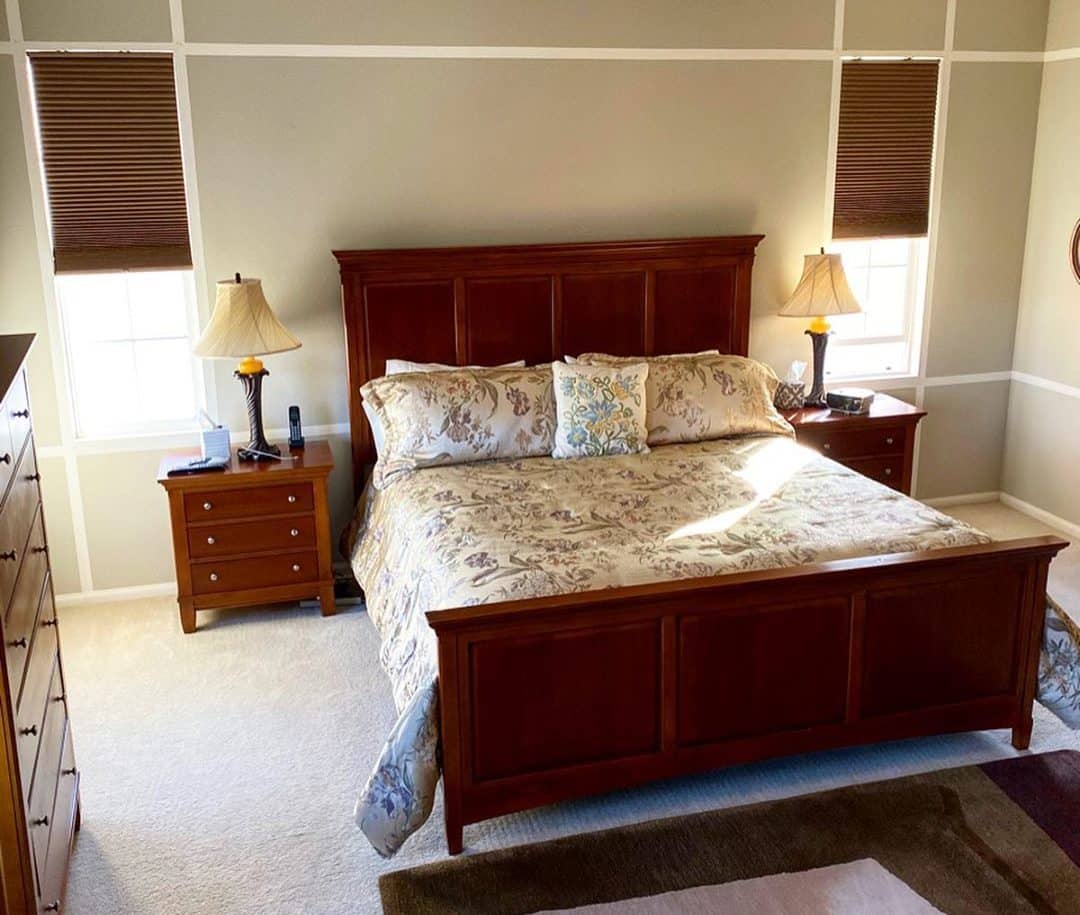 There are some persons who do not like over-the-top things. They love a simple yet luxurious look. So if you are the who does not get satisfied with the usual decor pieces and a no-nonsense handler then filter out everything for that perfect look in your bedroom. Just make sure that you don't forget to associate the aesthetics and color palette of the room. A monochromatic look or some metallic colors would prove to be a great choice for a fuss-free appearance.
The Art Lover
If you are the one who loves to collect paintings, then you won't have to roam much or brainstorm your mind to look out for that perfect decor item. Just pick a fine painting or sketch by your favorite artist for your bedroom wall and you are sorted. You just need to take care of one thing. The style and colors you pick should match up with the overall theme of the room. Check whether it is the modern look or the traditional one you are in search of.
The Dreamer
If you are a die-hard philosopher, then what can be better than putting some butterflies, trees, birds or stars as wall decor items? Have these dreamy things as your wall decor, so that when you look at them, your thoughts can roam freely. It will help you in invoking that sense of peace and contentment while you ponder deeply about life. Awaken up your philosophical side by adding playful colors that work well with the aesthetics of your room.
The Bohemian Look
For free-spirited persons, what can be better than a bohemian theme? Surely, bohemian art and imagery is something that can't be chained up in a box, but you can put this style on your wall by creating an interesting mix of bits and baubles. You are to put up any kind of plants, books or handicrafts that come in your mind as there are no hard and fast rules when opting for this theme. Even storing them on a shelf can be great to give an uplift to your bohemian spirit.