Reading Time:
4
minutes
Bauhaus is a decor style that got famous for its simple and functional approach. This is the style where you use art and furniture and make the place look great. This is the style with the approach of less is more and functionality is also aesthetic. This is the style that you can see in a lot of schools. Born in Germany, the people took this style in their work, and now you can see a lot of schools having this design and architecture. Not only schools but homes and other places around the world use this decorating style even today. This can be said to be a timeless style that can be decorated with the interiors of today. Here are some of the characteristics of this stunning design.
Unique About Bauhaus Style
1: Use of Geometrical Shapes
Bauhaus style uses a lot of geometric shapes and makes the area look classy and chic. There is a lot of use of circles, rectangles, squares, and all other geometric shapes in designing and architecture of this style. This is to make the space look simple and nice. This simplicity is what makes Bauhaus style unique and timeless. There are no complicated designs, people work on the rational functionality of things and thus use geometric patterns when designing.
2: Primary Colors
There is the use of bold colors that pop and makes the place seem bright and vibrant. If you are thinking of adding this decor style to your interiors then you need to use some colors in the space. Different colors can be used and added to the interior and the architecture of the house when you are decorating the space in this color. Try to use geometric shapes when decorating the interior with these colors.
3: Natural Materials
This is a style that uses a lot of natural materials. Use of wooden furniture, wooden accents in the house, railings, and some modern materials such as glass and steel. This together makes a nice vintage and authentic plus a contemporary style interior. There is the use of materials in their natural state. Using wood for tables, chairs, beds, headboards, side tables, decorations, and so on. You can see a lot of plywood and metals such as steel in this style.
4: Functional Elements in the House
This is the core principle of this style which states that the things, decorations, interior, architecture, and everything should be functional. When designing a house in this style you need to look for designs that are functional and simple. You need to get furniture and decorative elements that are rational and functional. You can even go for some multifunctional furniture that helps you in more than one way. Bauhaus functional designs and elements can be added inside and outside the house. You can use this style if you are going for a simple and functional design.
5: Simple and Minimal Decor
As mentioned before, this style works on the principle of less is more and thus there is a reduction of decorative ornaments in this style you would not see many decorative elements, just the necessary ones, adorning the place. This is done to make the place seem clean and organized. There are so many ways you can add a minimal approach to this style with vibrant colors. This style has a unique characteristic to it in that the place seems clean and functional without many ornaments or decorations around. You would not see much modern art or trendy decor items in this style.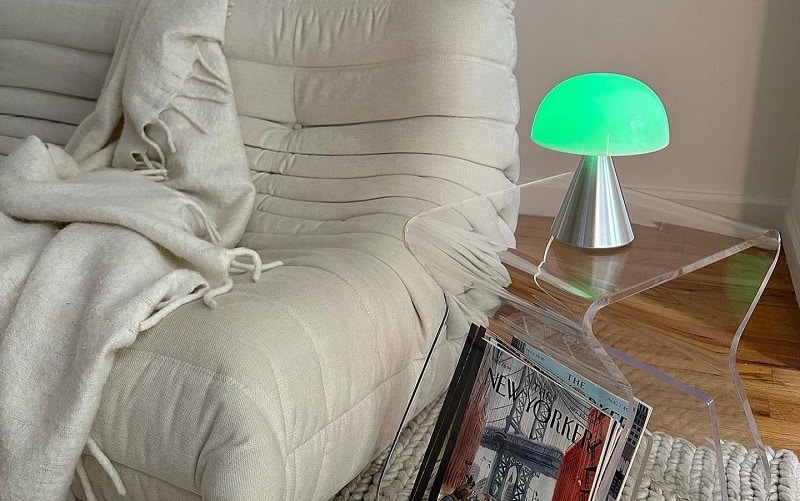 You can add some vintage or contemporary furniture and other things to the house to add to this style. There are some simple and easy ways you can add Bauhaus style to the house and create a nice and simple interior. You can decorate the house with colors that are prominent in the style and go for decorations that can add to the simple and rational look. Vintage elements in the house with some geometric decorations can be added to make the house look great. You can also go for other methods that would make your Bauhaus-styled house look stunning and mesmerizing. Decorate your house with this cozy style.